The inaugural World Cup for Extra Virgin Olive Oil Tasting Teams will be held in Priego de Cordoba, Spain on 4th and 5th October, 2019.
The Championship for tasting teams will be the culmination of 5 years of development of National Tasting Team Championships in producing and consuming countries. Championships are currently held in USA, Spain, France, South Africa and Greece. Winning teams from theses countries will be competing in the World Cup. They will be joined by invited teams from other countries coordinated by tasters involved in the International Extra Virgin Olive Oil Savantes Network.
The World Cup will be convened by Savantes and co-hosted with the Association for Quality Control of the Oils of the Region of Priego de Cordoba (ASCCAL).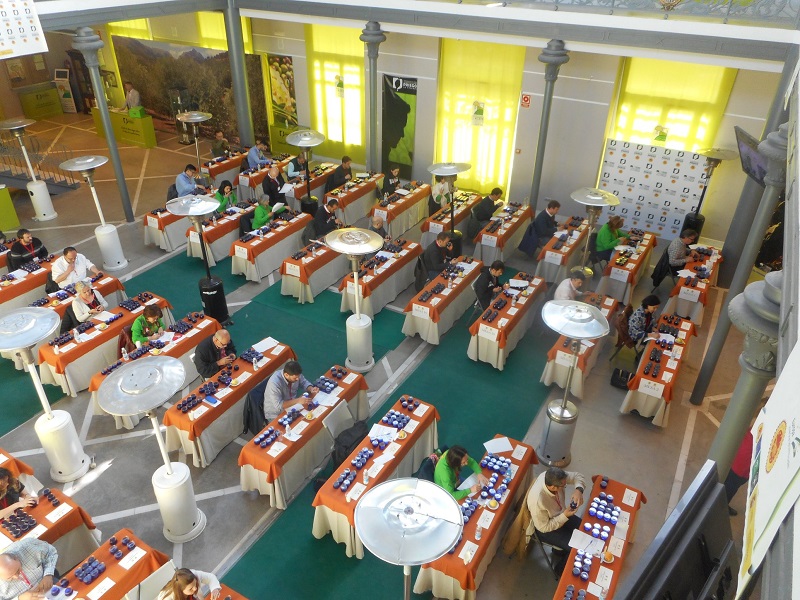 Teams which have indicated their intention to participate come from Spain (6), France (2), Greece (4), South Africa (2) and Switzerland (1). Invitations will soon be sent to all other countries where tasters have participated in Savantes or are involved in professional tasting as producers or service providers.
Simon Field, Founder and Director of Savantes, described the purpose of the World Cup and National Championships as 'bringing together the best tasters from producing and consuming countries in a convivial environment where they can: develop their respect for products from other countries; hone their tasting skill and knowledge; develop commercial and professional networks; and most importantly, have fun'.
The teams will undertake a series of individual and team tests which cover their technical tasting ability and their knowledge of the different varietals grown in different regions. The team with the highest aggregate score will become the inaugural World Champions.
Simon Field added 'There are clear indications from the results of our national championships that the best production and purveying of olive oil is achieved by those with the most complete product knowledge.  It is Savantes intention to facilitate the increase in this knowledge, recognise competent tasters through Associate Savante and Savante status, and improve the industry's commercial competitiveness with other vegetable oils'.
Individual tasters, institutional and corporate panels who wish to be part of national or international championships should contact Simon Field at www.savantes.org.  For more information visit Savantes Extra Virgin Olive Oil Tasting Team World Cup